A light-emitting molecular corbeille
The study was published in the journal Angewandte Chemie International Edition
The study was published in the journal Angewandte Chemie International Edition. The use of light to initiate reactions is one of the most promising method for reducing the carbon footprint of chemistry. Scientists from Strasbourg and Toulouse have developed luminescent copper complexes stabilized by a ligand, allowing them to optimize their properties by forming a molecular corbeille.
These complexes have the potential to replace current photocatalysers based on noble metals.
This article appeared on the magazine's cover; see opposite image.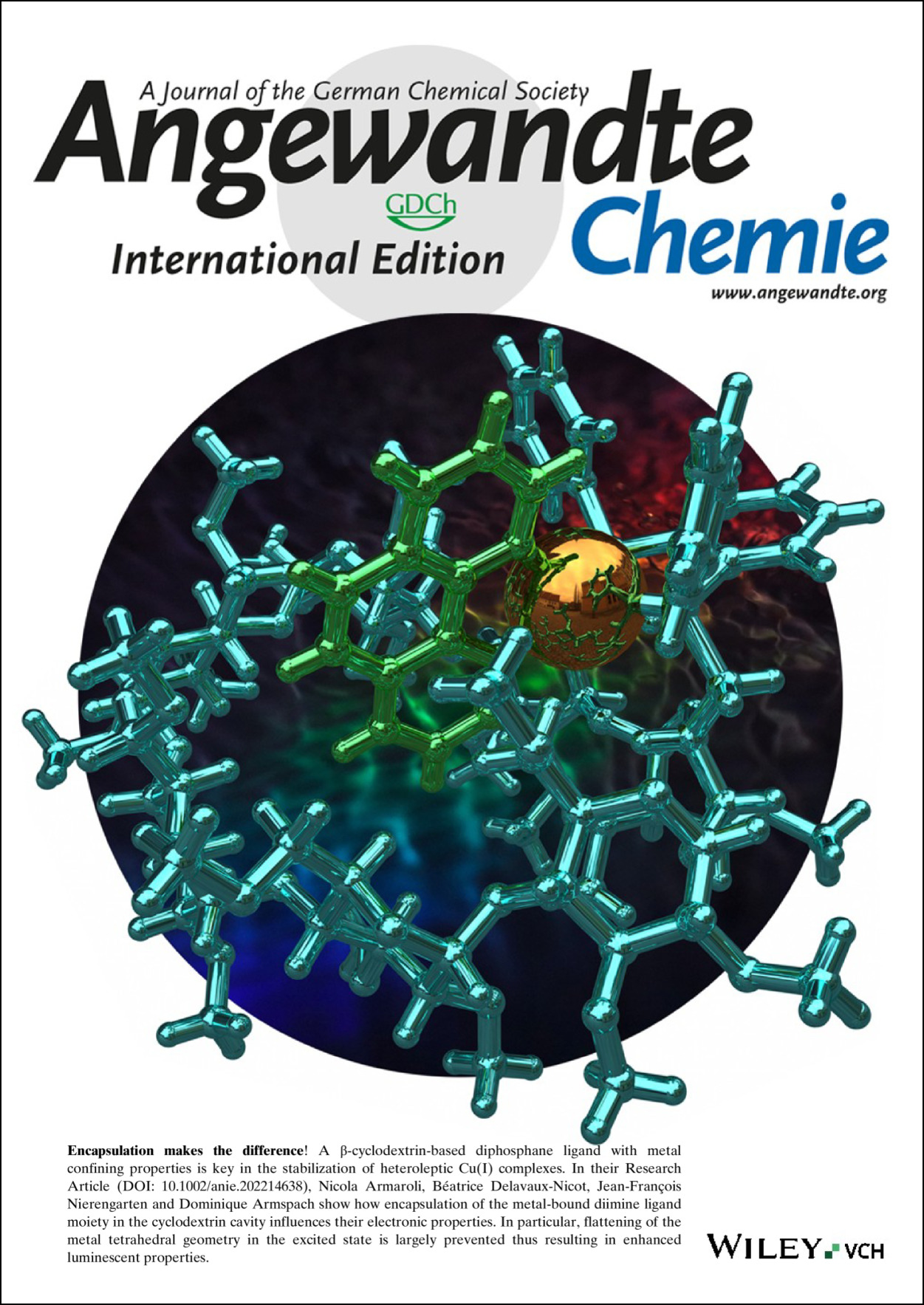 Reference
Tuan-Ahn Phan, Nicola Armaroli, Alejandra Saavedra Moncada, Elisa Bandini, Béatrice Delavaux-Nicot, Jean-François Nierengarten, Dominique Armspach
Stable luminescent [Cu(NN)(PP)]+ complexes incorporating a β-cyclodextrin-based diphosphane ligand with metal-confining properties.
Angewandte Chemie International Edition 2022.
https://onlinelibrary.wiley.com/doi/10.1002/anie.202214638
More information