Dendrimers and Heterochemistry (Team M)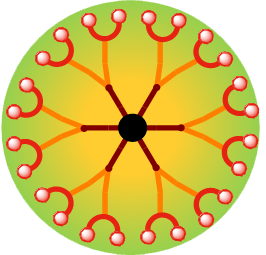 Overview
The "Dendrimers and Heterochemistry" team is interested in the synthesis and original properties of phosphorus-containing dendritic macromolecular architectures, such as dendrimers, dendrons, branched polymers, etc.
These macromolecular objects are the subject of various characterizations, and their properties in the fields of catalysis, materials and biology are of particular attention.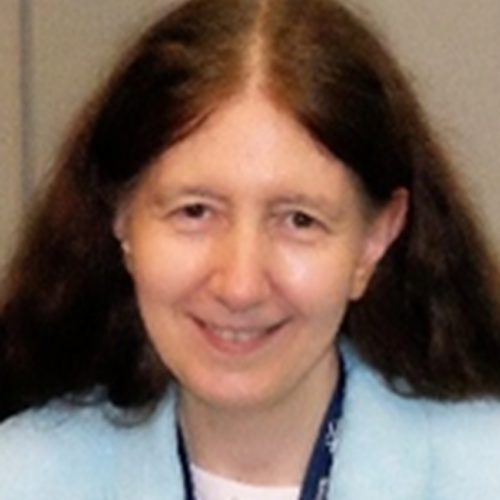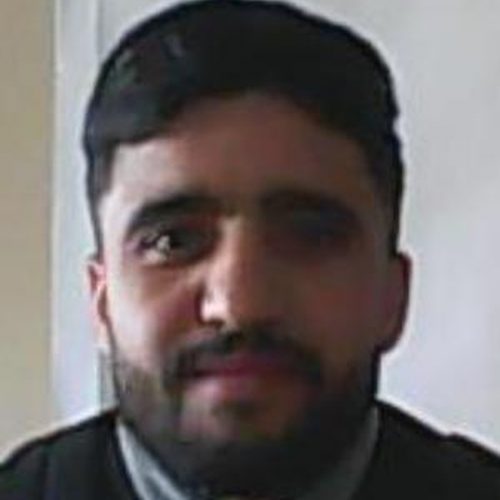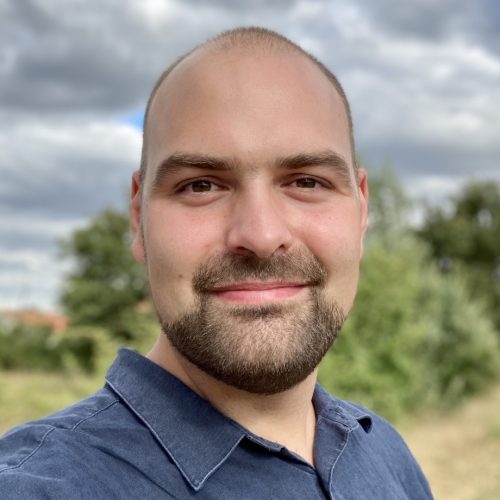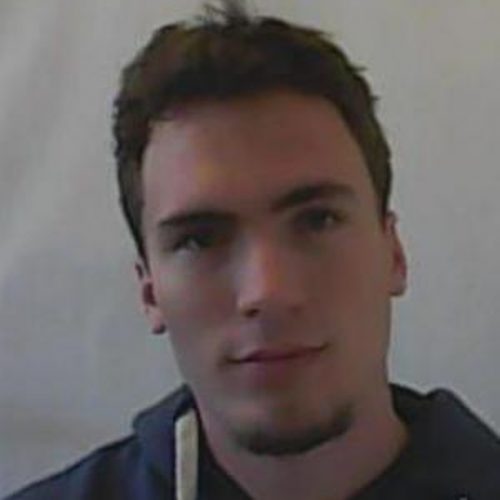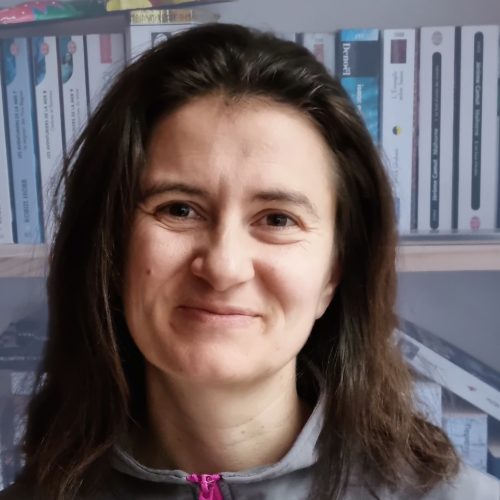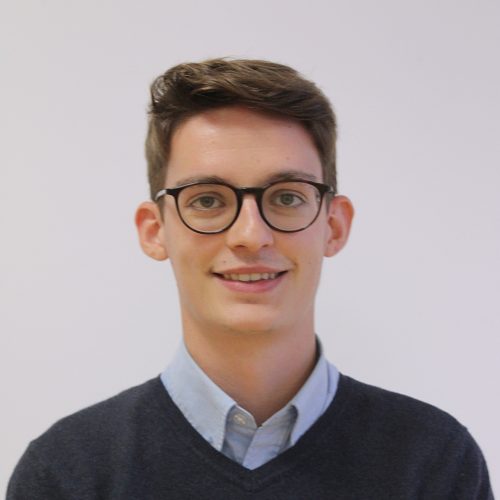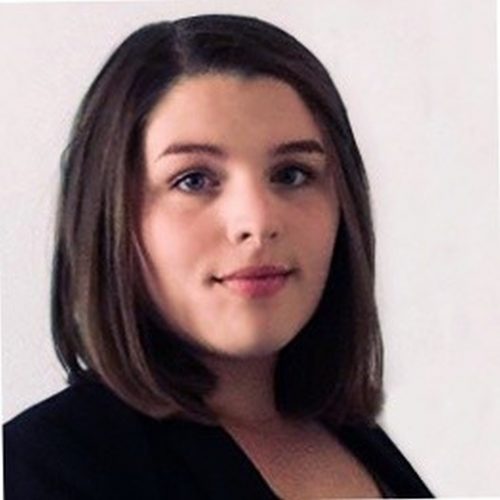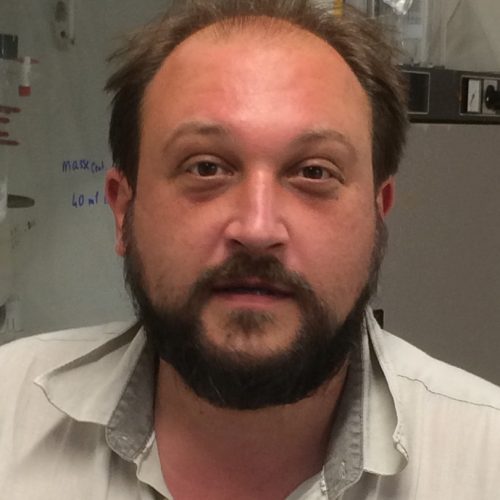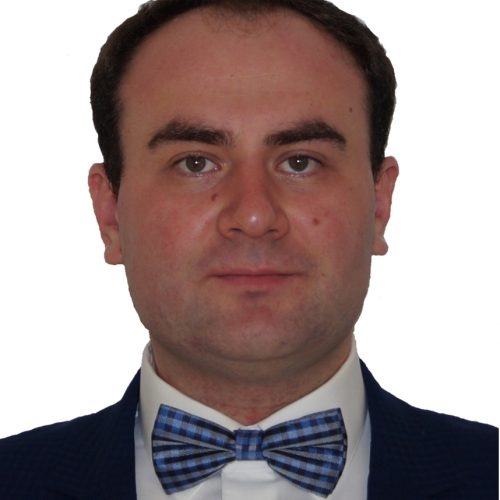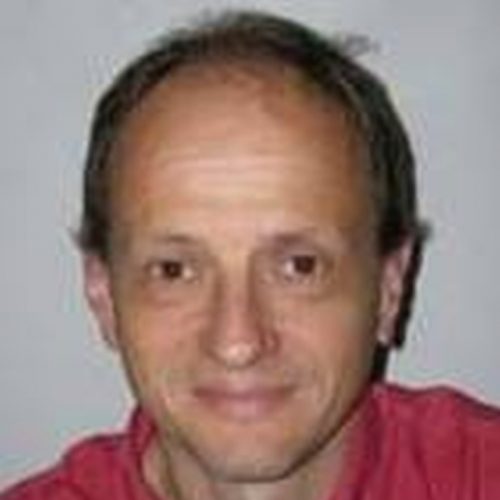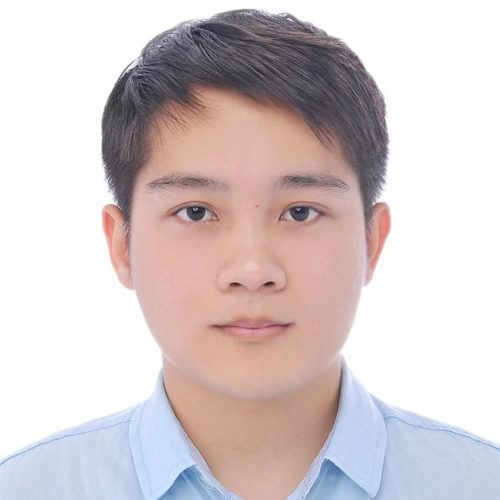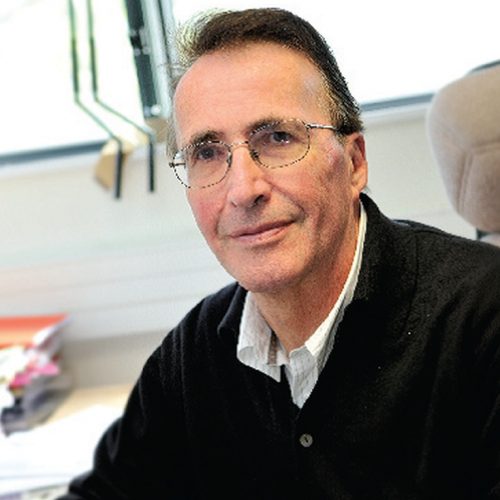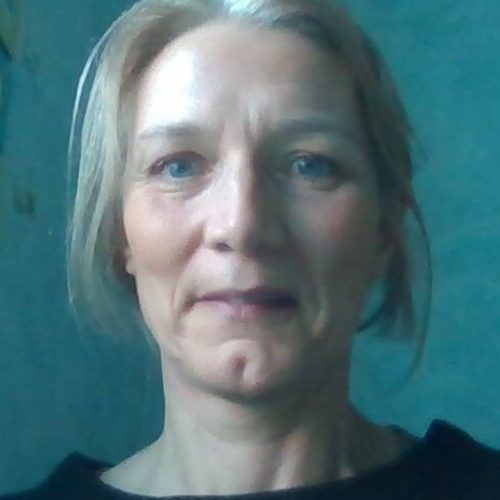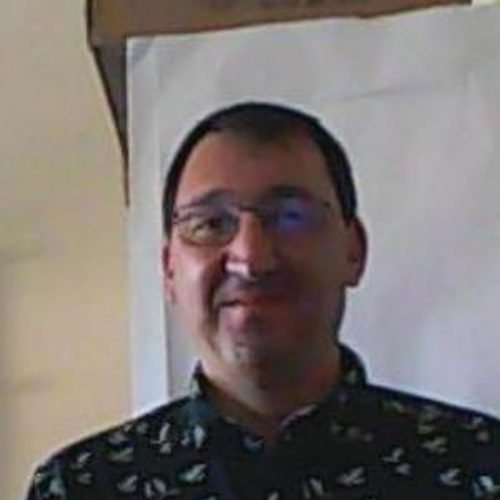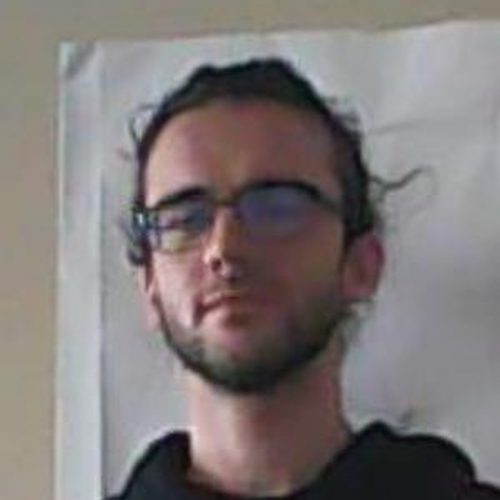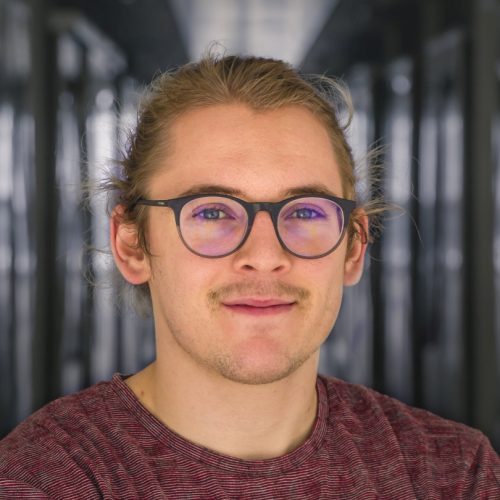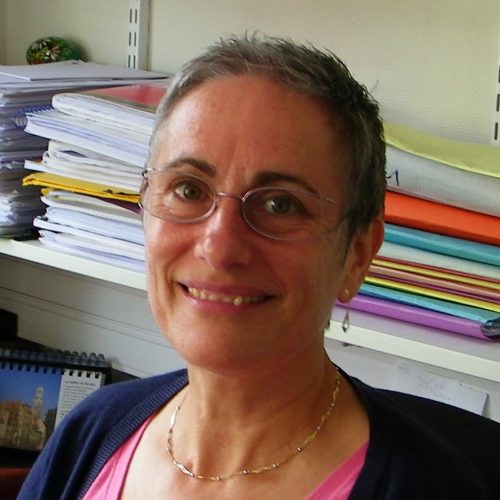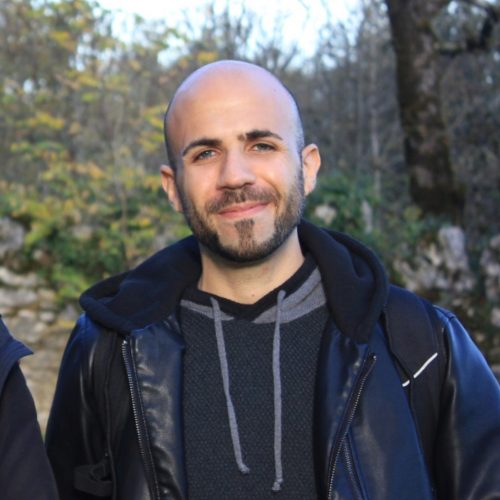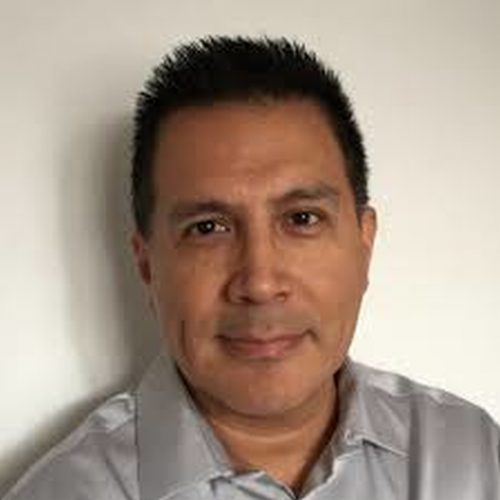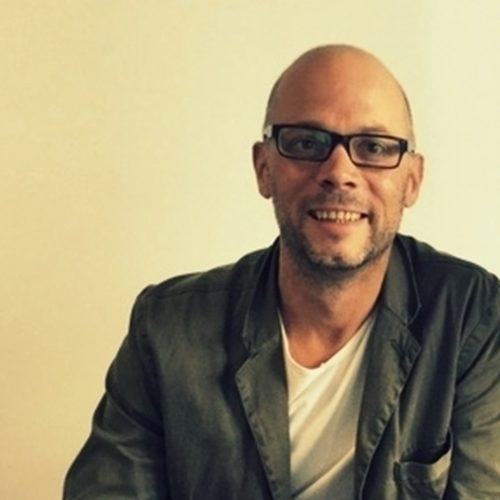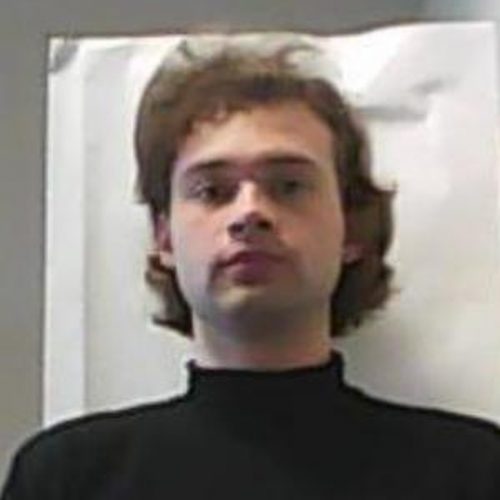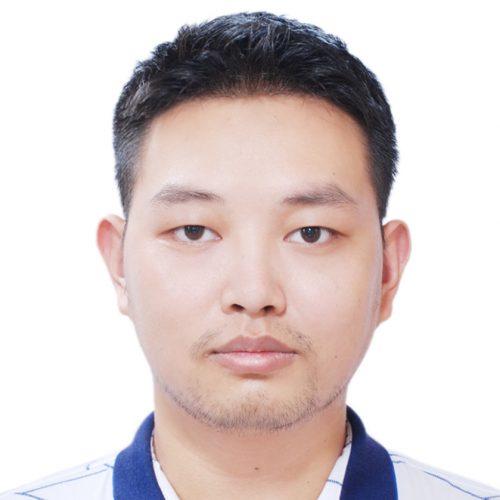 We develop dendrimers decorated with complexes of transition metals or lanthanides…
read more
No Results Found
The page you requested could not be found. Try refining your search, or use the navigation above to locate the post.
2023
Single-component physical hydrogels of dendritic molecules
Apartsin E., Caminade A.-M.
Journal of Composites Science 2023, 7(1), 26/1-19.
https://doi.org/10.3390/jcs7010026
https://hal.science/hal-03932728
Luminescent fac-[ReX(CO)3(phenyl-pyta)] (X = Cl, Br, I) complexes: influence of the halide ligand on the electronic properties in solution and in the solid state
Poirot A., Vanucci-Bacqué C., Delavaux-Nicot B., Saffon-Merceron N., Serpentini C.-L., Leygue N., Bedos-Belval F., Benoist E., Fery-Forgues S.
Photochemical & Photobiological Sciences 2023, 22, 169-184.
https://doi.org/10.1007/s43630-022-00307-y
https://hal.archives-ouvertes.fr/hal-03807853
2022
Liquid-crystalline order in the phosphorus-containing dendrimers
Furer V. L., Vandyukov A. E., Majoral J.-P., Caminade A.-M., Kovalenko V. I.
Molecules 2022, 27(23), 8214/1-10.
https://doi.org/10.3390/molecules27238214
https://hal.archives-ouvertes.fr/hal-03888217
Modulation of macrophages using nanoformulations with curcumin to treat inflammatory diseases: A concise review
Sun H., Zhan M., Mignani S., Shcharbin D., Majoral J.-P., Rodrigues J., Shi X., Shen M.
Pharmaceutics 2022, 14(10), 2239/1-25.
https://doi.org/10.3390/pharmaceutics14102239
https://hal.archives-ouvertes.fr/hal-03888405
Pitfalls of a structure determination: The structure of closo-9-[4-(dibenzylamino)phenyl]-1,2-dicarbadodecaborane(12)
Milewski M., Caminade A.-M., Hey-Hawkins E., Lonnecke P.
Acta Crystallographica Section E 2022, 78(12), 1145-1150.
https://doi.org/10.1107/S205698902201043X
https://hal.archives-ouvertes.fr/hal-03875823
Chemotherapy mediated by biomimetic polymeric nanoparticles potentiates enhanced tumor immunotherapy via amplification of endoplasmic reticulum stress and mitochondrial dysfunction
Guo Y., Fan Y., Wang Z., Li G., Zhan M., Gong J., Majoral J.-P., Shi X., Shen M.
Advanced Materials 2022, 34(42), 2206861/1-18.
https://doi.org/10.1002/adma.202206861
https://hal.archives-ouvertes.fr/hal-03807818
Dendrimers in personalized medicine
Caminade A.-M.
Encyclopedia Platform. MDPI: Bâle (Switzerland), 2022, Entry 27135.
https://encyclopedia.pub/entry/27135
https://hal.archives-ouvertes.fr/hal-03789551
Specific bifunctionalization on the phosphorus dendrimers
Petriccone M., Laurent R., Turrin C.-O., Sebastián R. M., Caminade A.-M.
Encyclopedia Platform. MDPI: Bâle (Switzerland), 2022, Entry 26972.
https://encyclopedia.pub/entry/26972
https://hal.archives-ouvertes.fr/hal-03789588
Dendrimers, an emerging opportunity in personalized medicine?
Caminade A.-M.
Journal of Personalized Medicine 2022, 12(8), 1334/1-12.
https://doi.org/10.3390/jpm12081334
https://hal.archives-ouvertes.fr/hal-03760309
Specific bifunctionalization on the surface of phosphorus dendrimers syntheses and properties
Petriccone M., Laurent R., Turrin C.-O., Sebastián R. M., Caminade A.-M.
Organics 2022, 3(3), 240-261.
https://doi.org/10.3390/org3030018
https://hal.archives-ouvertes.fr/hal-03744649
Phosphorus dendron nanomicelles as a platform for combination anti-inflammatory and antioxidative therapy of acute lung injury
Li J., Chen L., Li C., Fan Y., Zhan M., Sun H., Mignani S., Majoral J.-P., Shen M., Shi X.
Theranostics 2022, 12(7), 3407-3419.
https://doi.org/10.7150/thno.70701
https://hal.archives-ouvertes.fr/hal-03807996
In vitro interactions of amphiphilic phosphorous dendrons with liposomes and exosomes-implications for blood viscosity changes
Veliskova M., Zvarik M., Suty S., Jacko J., Mydla P., Cechova K., Dzubinska D., Morvova M., Ionov M., Terehova M., Majoral J.-P., Bryszewska M., Waczulikova I.
Pharmaceutics 2022, 14(8), 1596/1-17.
https://doi.org/10.3390/pharmaceutics14081596
https://hal.archives-ouvertes.fr/hal-03808033
Synthesis of ferrocenyl phosphorhydrazone dendrimers
Caminade A.-M., Manoury E.
Encyclopedia Platform. MDPI: Bâle (Switzerland), 2022, Entry 23675.
https://encyclopedia.pub/entry/23675
https://hal.archives-ouvertes.fr/hal-03714158
Engineered stable bioactive per se amphiphilic phosphorus dendron nanomicelles as a highly efficient drug delivery system to take down breast cancer in vivo
Chen L., Cao L., Zhan M., Li J., Wang D., Laurent R., Mignani S., Caminade A.-M., Majoral J.-P., Shi X.
Biomacromolecules 2022, 23(7), 2827-2837.
https://doi.org/10.1021/acs.biomac.2c00197
https://hal.archives-ouvertes.fr/hal-03725719
Curing inflammatory diseases using phosphorous dendrimers
Caminade A.-M., Turrin C.-O., Poupot R.
WIREs Nanomedicine and Nanobiotechnology 2022, e1783/1-22.
https://doi.org/10.1002/wnan.1783
https://hal.archives-ouvertes.fr/hal-03597831
In vitro validation of the therapeutic potential of dendrimer-based nanoformulations against tumor stem cells
Knauer N., Arkhipova V., Li G., Hewera M., Pashkina E., Nguyen P.-H., Meschaninova M., Kozlov V., Zhang W., Croner R. S., Caminade A.-M., Majoral J.-P., Apartsin E. K., Kahlert U. D.
International Journal of Molecular Sciences 2022, 23(10), 5691/1-18.
https://doi.org/10.3390/ijms23105691
https://hal.archives-ouvertes.fr/hal-03694847
Triazine-carbosilane dendrimersomes enhance cellular uptake and phototoxic activity of rose Bengal in Basal cell skin carcinoma cells
Sztandera K., Gorzkiewicz M., Bątal M., Arkhipova V., Knauer N., Sánchez-Nieves J., de la Mata F. J., Gómez R., Apartsin E., Klajnert-Maculewicz B.
International Journal of Nanomedicine 2022, 17, 1139-1154.
https://doi.org/10.2147/ijn.s352349
https://hal.archives-ouvertes.fr/hal-03669929
Constitutive activation of p62/sequestosome-1-mediated proteaphagy regulates proteolysis and impairs cell death in bortezomib-resistant mantle cell lymphoma
Quinet G., Xolalpa W., Reyes-Garau D., Profitós-Pelejà N., Azkargorta M., Ceccato L., Gonzalez-Santamarta M., Marsal M., Andilla J., Aillet F., Bosch F., Elortza F., Loza-Alvarez P., Sola B., Coux O., Matthiesen R., Roué G., Rodriguez M. S.
Cancers 2022, 14(4), 923/1-20.
https://doi.org/10.3390/cancers14040923
https://hal.archives-ouvertes.fr/hal-03648305
Exploring selective autophagy events in multiple biologic models using LC3-interacting regions (LIR)-based molecular traps
Quinet G., Génin P., Ozturk O., Belgareh-Touzé N., Courtot L., Legouis R., Weil R., Cohen M. M., Rodriguez M. S.
Scientific Reports 2022, 12(1), 7652/1-12.
https://doi.org/10.1038/s41598-022-11417-z
https://hal.archives-ouvertes.fr/hal-03666597
Engineered neutral phosphorous dendrimers protect mouse cortical neurons and brain organoids from excitotoxic death
Posadas I., Romero-Castillo L., Ronca R.-A., Karpus A., Mignani S., Majoral J.-P., Muñoz-Fernández M., Ceña V.
International Journal of Molecular Sciences 2022, 23(8), 4391/1-16.
https://doi.org/10.3390/ijms23084391
https://hal.archives-ouvertes.fr/hal-03659072
Dendrimer nanoplatforms for veterinary medicine applications: A concise overview
Mignani S., Shi X., Rodrigues J., Tomás H., Majoral J.-P.
Drug Discovery Today 2022, 27(5), 1251-1260.
https://doi.org/10.1016/j.drudis.2022.01.001
https://hal.archives-ouvertes.fr/hal-03659120
Engineered phosphorus dendrimers as powerful non-viral nanoplatforms for gene delivery: A great hope for the future of cancer therapeutics
Mignani S., Shi X., Bryszewska M., Shcharbin D., Majoral J.-P.
Exploration of Targeted Anti-tumor Therapy 2022, 3(1), 50-61.
https://doi.org/10.37349/etat.2022.00071
https://hal.archives-ouvertes.fr/hal-03659099
Crown macromolecular derivatives: Stepwise design of new types of polyfunctionalized phosphorus dendrimers
Karpus A., Mignani S., Zablocka M., Majoral J.-P.
The Journal of Organic Chemistry 2022, 87(5), 3433-3441.
https://doi.org/10.1021/acs.joc.1c03009
https://hal.archives-ouvertes.fr/hal-03659036
PEG-cored phosphorus dendrimers: Synthesis and functionalization
Dib H., Rebière J., Rebout C., Alami O., El Kazzouli S., El Brahmi N., Laurent R., Delavaux-Nicot B., Caminade A.-M.
Results in Chemistry 2022, 4, 100304/1-10.
https://doi.org/10.1016/j.rechem.2022.100304
https://hal.archives-ouvertes.fr/hal-03578838
Amphiphilic triazine-phosphorus metallodendrons possessing anti-cancer stem cell activity
Apartsin E. K., Knauer N., Kahlert U. D., Caminade A.-M.
Pharmaceutics 2022, 14(2), 393/1-13.
https://doi.org/10.3390/pharmaceutics14020393
https://hal.archives-ouvertes.fr/hal-03660604
Dendriplex-impregnated hydrogels with programmed release rate
Apartsin E., Venyaminova A., Majoral J.-P., Caminade A.-M.
Frontiers in Chemistry 2022, 9, 780608/1-7.
https://doi.org/10.3389/fchem.2021.780608
https://hal.archives-ouvertes.fr/hal-03547654
2021
AB5 derivatives of cyclotriphosphazene
Caminade A.-M.
Encyclopedia Platform. MDPI: Bâle (Switzerland), 2021, Entry 12744.
https://encyclopedia.pub/entry/12744
https://hal.archives-ouvertes.fr/hal-03714118
AB5 derivatives of cyclotriphosphazene for the synthesis of dendrons and their applications
Zibarov A., Oukhrib A., Aujard Catot J., Turrin C.-O., Caminade A.-M.
Molecules 2021, 26(13), 4017/1-24.
https://doi.org/10.3390/molecules26134017
https://hal.archives-ouvertes.fr/hal-03378292
Fluctuations in AKT and PTEN activity are linked by the E3 ubiquitin ligase cCBL
Olazábal-Morán M., Sánchez-Ortega M., Martínez-Muñoz L., Hernández C., Rodríguez M. S., Mellado M., Carrera A. C.
Cells 2021, 10(11), 2803/1-21.
https://doi.org/10.3390/cells10112803
https://hal.archives-ouvertes.fr/hal-03728095
Impact of molecular rigidity on the gene delivery efficiency of core–shell tecto dendrimers
Wang D., Chen L., Gao Y., Song C., Ouyang Z., Li C., Mignani S., Majoral J.-P., Shi X., Shen M.
Journal of Materials Chemistry B 2021, 9(31), 6149-6154.
http://dx.doi.org/10.1039/D1TB01328A
https://hal.archives-ouvertes.fr/hal-03658965
Dendrimers functionalized with palladium complexes of N-, N,N-, and N,N,N-ligands
Vanbellingen Q., Servin P., Coinaud A., Mallet-Ladeira S., Laurent R., Caminade A.-M.
Molecules 2021, 26(8), 2333/1-19.
https://doi.org/10.3390/molecules26082333
https://hal.archives-ouvertes.fr/hal-03275902
Comparison of the effects of dendrimer, micelle and silver nanoparticles on phospholipase A2 structure
Terehova M., Dzmitruk V., Abashkin V., Kirakosyan G., Ghukasyan G., Bryszewska M., Pedziwiatr-Werbicka E., Ionov M., Gómez R., de la Mata F. J., Mignani S., Shi X., Majoral J.-P., Sukhodola A., Shcharbin D.
Journal of Biotechnology 2021, 331, 48-52.
https://doi.org/10.1016/j.jbiotec.2021.03.009
https://hal.archives-ouvertes.fr/hal-03245002
Blood compatibility of amphiphilic phosphorous dendrons—prospective drug nanocarriers
Suty S., Oravczova V., Garaiova Z., Subjakova V., Ionov M., Shcharbin D., Simonikova Z., Bartek P., Zvarik M., Shi X., Mignani S., Majoral J.-P., Bryszewska M., Hianik T., Waczulikova I.
Biomedicines 2021, 9(11), 1672/1-13.
https://doi.org/10.3390/biomedicines9111672
https://hal.archives-ouvertes.fr/hal-03658953
Facile synthesis of amphiphilic fluorescent phosphorus dendron-based micelles as antiproliferative agents: First investigations
Qiu J., Chen L., Zhan M., Laurent R., Bignon J., Mignani S., Shi X., Caminade A.-M., Majoral J.-P.
Bioconjugate Chemistry 2021, 32(2), 339-349.
https://doi.org/10.1021/acs.bioconjchem.0c00716
https://hal.archives-ouvertes.fr/hal-03148744
Phenyl-pyta-tricarbonylrhenium(i) complexes: combining a simplified structure and steric hindrance to modulate the photoluminescence properties
Poirot A., Vanucci-Bacqué C., Delavaux-Nicot B., Leygue N., Saffon-Merceron N., Alary F., Bedos-Belval F., Benoist E., Fery-Forgues S.
Dalton Transactions 2021, 50(39), 13686-13698.
http://dx.doi.org/10.1039/D1DT02161C
https://hal.archives-ouvertes.fr/hal-03358697
Dendrimeric HIV-peptide delivery nanosystem affects lipid membranes structure
Milowska K., Rodacka A., Melikishvili S., Buczkowski A., Pałecz B., Waczulikova I., Hianik T., Majoral J.-P., Ionov M., Bryszewska M.
Scientific Reports 2021, 11(1), 16810/1-12.
https://doi.org/10.1038/s41598-021-96194-x
https://hal.archives-ouvertes.fr/hal-03658931
Safe polycationic dendrimers as potent oral in vivo inhibitors of Mycobacterium tuberculosis: A new therapy to take down tuberculosis
Mignani S., Tripathi V. D., Soam D., Tripathi R. P., Das S., Singh S., Gandikota R., Laurent R., Karpus A., Caminade A.-M., Steinmetz A., Dasgupta A., Srivastava K. K., Majoral J.-P.
Biomacromolecules 2021, 22(6), 2659-2675.
https://doi.org/10.1021/acs.biomac.1c00355
https://hal.archives-ouvertes.fr/hal-03273968
Dendritic macromolecular architectures: Dendrimer-based polyion complex micelles
Mignani S., Shi X., Zablocka M., Majoral J.-P.
Biomacromolecules 2021, 22(2), 262-274.
https://doi.org/10.1021/acs.biomac.0c01645
https://hal.archives-ouvertes.fr/hal-03275792
Multivalent copper(II)-conjugated phosphorus dendrimers with noteworthy in vitro and in vivo antitumor activities: A concise overview
Mignani S., Shi X., Steinmetz A., Majoral J.-P.
Molecular Pharmaceutics 2021, 18(1), 65-73.
https://doi.org/10.1021/acs.molpharmaceut.0c00892
https://hal.archives-ouvertes.fr/hal-03275781
First-in-class and best-in-class dendrimer nanoplatforms from concept to clinic: Lessons learned moving forward
Mignani S., Shi X., Rodrigues J., Tomas H., Karpus A., Majoral J.-P.
European Journal of Medicinal Chemistry 2021, 219, 113456/1-14.
https://doi.org/10.1016/j.ejmech.2021.113456
https://hal.archives-ouvertes.fr/hal-03275575
Non-invasive intranasal administration route directly to the brain using dendrimer nanoplatforms: An opportunity to develop new CNS drugs
Mignani S., Shi X., Karpus A., Majoral J.-P.
European journal of medicinal chemistry 2021, 209, 112905/1-11.
https://doi.org/10.1016/j.ejmech.2020.112905
https://hal.archives-ouvertes.fr/hal-03203309
Functionalized dendrimer platforms as a new forefront arsenal targeting SARS-CoV-2: An opportunity
Mignani S., Shi X., Karpus A., Lentini G., Majoral J.-P.
Pharmaceutics 2021, 13(9), 1513/1-14.
https://doi.org/10.3390/pharmaceutics13091513
https://hal.archives-ouvertes.fr/hal-03657073
Clinical diagonal translation of nanoparticles: Case studies in dendrimer nanomedicine
Mignani S., Shi X., Guidolin K., Zheng G., Karpus A., Majoral J.-P.
Journal of Controlled Release 2021, 337, 356-370.
https://doi.org/10.1016/j.jconrel.2021.07.036
https://hal.archives-ouvertes.fr/hal-03657022
In vivo therapeutic applications of phosphorus dendrimers: state of the art
Mignani S., Shi X., Ceña V., Shcharbin D., Bryszewska M., Majoral J.-P.
Drug Discovery Today 2021, 26(3), 677-689.
https://doi.org/10.1016/j.drudis.2020.11.034
https://hal.archives-ouvertes.fr/hal-03274966
Engineered non-invasive functionalized dendrimer/dendron-entrapped/complexed gold nanoparticles as a novel class of theranostic (radio)pharmaceuticals in cancer therapy
Mignani S., Shi X., Ceña V., Rodrigues J., Tomas H., Majoral J.-P.
Journal of Controlled Release 2021, 332, 346-366.
https://doi.org/10.1016/j.jconrel.2021.03.003
https://hal.archives-ouvertes.fr/hal-03203301
First-in-class phosphorus dendritic framework, a wide surface functional group palette bringing noteworthy anti-cancer and anti-tuberculosis activities: what lessons to learn?
Mignani S., Bignon J., Shi X., Majoral J.-P.
Molecules 2021, 26(12), 3708/1-14.
https://doi.org/10.3390/molecules26123708
https://hal.archives-ouvertes.fr/hal-03656981
Hybrid phosphorus–viologen dendrimers as new soft nanoparticles: design and properties
Majoral J.-P., Zablocka M., Ciepluch K., Milowska K., Bryszewska M., Shcharbin D., Katir N., El Kadib A., Caminade A.-M., Mignani S.
Organic Chemistry Frontiers 2021, 8(16), 4607-4622.
http://dx.doi.org/10.1039/D1QO00511A
https://hal.archives-ouvertes.fr/hal-03275562
Proteome-wide identification of NEDD8 modification sites reveals distinct proteomes for canonical and atypical NEDDylation
Lobato-Gil S., Heidelberger J. B., Maghames C., Bailly A., Brunello L., Rodriguez M. S., Beli P., Xirodimas D. P.
Cell Reports 2021, 34(3), 108635/1-15.
https://doi.org/10.1016/j.celrep.2020.108635
https://hal.archives-ouvertes.fr/hal-03176206
SALL1 modulates CBX4 stability, nuclear bodies, and regulation of target genes
Giordano I., Pirone L., Muratore V., Landaluze E., Pérez C., Lang V., Garde-Lapido E., Gonzalez-Lopez M., Barroso-Gomila O., Vertegaal A. C. O., Aransay A. M., Rodriguez J. A., Rodriguez M. S., Sutherland J. D., Barrio R.
Frontiers in Cell and Developmental Biology 2021, 9(2610), 715868/1-17.
https://doi.org/10.3389/fcell.2021.715868
https://hal.archives-ouvertes.fr/hal-03370040
SUMOylation modulates the stability and function of PI3K-p110β
El Motiam A., de la Cruz-Herrera C. F., Vidal S., Seoane R., Baz-Martínez M., Bouzaher Y. H., Lecona E., Esteban M., Rodríguez M. S., Vidal A., Collado M., Rivas C.
Cellular and molecular life sciences : CMLS 2021, 78, 4053-4065.
https://doi.org/10.1007/s00018-021-03826-6
https://hal.archives-ouvertes.fr/hal-03203257
Inhibition of the proteasome and proteaphagy enhances apoptosis in FLT3-ITD-driven acute myeloid leukemia
Lopez-Reyes R. G., Quinet G., Gonzalez-Santamarta M., Larrue C., Sarry J.-E., Rodriguez M. S.
FEBS Open Bio 2021, 11(1), 48-60.
https://doi.org/10.1002/2211-5463.12950
https://hal.archives-ouvertes.fr/hal-03007137
The usefulness of trivalent phosphorus for the synthesis of dendrimers
Caminade A.-M., Moineau-Chane Ching K. I., Delavaux-Nicot B.
Molecules 2021, 26(2), 269/1-30.
https://doi.org/10.3390/molecules26020269
https://hal.archives-ouvertes.fr/hal-03131217
Dendritic metal complexes for bioimaging. Recent advances
Caminade A.-M., Hameau A., Turrin C.-O., Laurent R., Majoral J.-P.
Coordination Chemistry Reviews 2021, 430, 213739/1-27.
https://doi.org/10.1016/j.ccr.2020.213739
https://hal.archives-ouvertes.fr/hal-03131731
Mechanical modulation of the solid-state luminescence of tricarbonyl rhenium(I) complexes through the interplay between two triplet excited states
Calupitan J. P., Poirot A., Wang J., Delavaux-Nicot B., Wolff M., Jaworska M., Métivier R., Benoist E., Allain C., Fery-Forgues S.
Chemistry – A European Journal 2021, 27(12), 4191-4196.
https://doi.org/10.1002/chem.202005245
https://hal.archives-ouvertes.fr/hal-03130077
Electron transfer inside a decaferrocenylated rotaxane analyzed by fast scan cyclic voltammetry and impedance spectroscopy
Boitel-Aullen G., Fillaud L., Huet F., Nierengarten I., Delavaux-Nicot B., Nierengarten J.-.F, Maisonhaute E.
ChemElectroChem 2021, 8(18), 3506-3511.
https://doi.org/10.1002/celc.202100738
https://hal.archives-ouvertes.fr/hal-03292071
Supramolecular self-associations of amphiphilic dendrons and their properties
Apartsin E., Caminade A.-M.
Chemistry – A European Journal 2021, 27(72), 17976-17998.
https://doi.org/10.1002/chem.202102589
https://hal.archives-ouvertes.fr/hal-03547718
Copper complexes of phosphorus dendrimers and their properties
Alami O., Laurent R., Majoral J.-P., El Brahmi N., El Kazzouli S., Caminade A.-M.
Inorganica Chimica Acta 2021, 517, 120212/1-8.
https://doi.org/10.1016/j.ica.2020.120212
https://hal.archives-ouvertes.fr/hal-03131594
Click here to consult the partners
The team is a partner of Technopolym, scientific service of the "Institut de Chimie deToulouse", specialized in the characterization of polymers and polymer materials: chromatographic studies, characterization of thermal behaviour, physicochemical characterizations, physical and mechanical properties.
Technopolym is by nature open to everyone, academic laboratories or industries.
To contact Technopolym:  ict.technopolym@univ-tlse3.fr
Platform manager : Pascale LABORIE (IGE UPS) (pascale.laborie(at)univ-tlse3.fr)
Scientific referent: Régis LAURENT (regis.laurent(at)lcc-toulouse.fr)
Download Technopolym flyer (.pdf file)
International Collaborations


Germany
Dietmar Appelhans (Dresden)
Evamarie Hey-Hawkins (Leipzig)
Oliver Reiser (Regensburg)
Austria
Wolfgang Knoll (Vienna)
Belarus
Dimitri Shcharbin (Minsk)
Canada
Anton Shakhbazau (Calgary)
China
Xiangyang Shi (Shanghai)
South Korea
Dong Ha Kim (Seoul)
Spain
Rosa Barrio (Bilbao)
Victorio Cadierno (Oviedo)
Valentin Cena (Albacete)
Agusti Lledos (Barcelona)
Nazario Martin (Madrid)
Francisco J. de la Mata de la Mata (Alcala de Henares)
Maria Angeles Munoz-Fernandez (Madrid)
Enrique Orti (Valencia)
Anna Pla-Quintana (Girona)
Niels Reichardt (San Sebastian)
Carmen Rivas (Santiago de Compostela)
Antonio Romerosa (Almeria)
Gaël Roué (Barcelona)
Rosa Maria Sebastian (Barcelona)
José Vidal-Gancedo (Barcelona)
Italy
Nicola Armaroli (Bologna)
Germana Meroni (Trieste)
Francesca Ottaviani (Urbino)
Anna Painelli (Parma)
Maurizio Peruzzini (Firenze)
Morocco
Mosto M. Bousmina (Fes)
Nabil El Brahmi (Fes)
Said El Kazzouli (Fes)
Abdelkrim El Khadid (Fes)
Mohamed Hajjaji (Marrakech)
Mexico
Ernesto Rivera (Mexico City)
Poland
Maria Bryszewska (Lodz)
Barbara Klajnert (Lodz)
Maria Zablocka (Lodz)
Portugal
Rune Matthiesen (Lisbon)
Joao Rodrigues (Madeira)
United Kingdom
Ronald T. Hay (Dundee)
Russia
Evgeny Apartsin (Novosibirsk)
Victor Furer (Kazan)
Valeri Kovalenko (Kazan)
Daria Novoprashina (Novosibirsk)
National collaborations
Jérôme Bignon (Gif sur Yvette)
Mireille Blanchard-Desce (Bordeaux)
Laurence Charles (Marseille)
Bertrand Donnio (Strasbourg)
Elias Fattal (Chatenay Malabry)
Emmanuel Maisonhaute (Paris)
Oleg Melnyck (Lille)
Serge Mignani (Paris)
Jean-François Nierengarten (Strasbourg)
Armelle Ouali (Montpellier)
Jean-Christophe Rain (Paris)
Jean-Pierre Sauvage (Strasbourg)
Marc Taillefer (Montpellier)
Jean-Baptiste Verlhac (Bordeaux)
Dimitris Xirodimas (Montpellier)
Toulouse collaborations
Fabienne Alary
Muriel Blanzat
Georges Czaplicki
Suzanne Fery-Forgues
Jean-Marie François
Yves Génisson
Muriel Golzio
Jérôme Nigou
François Malecaze
Eric Manoury (LCC)
Rémy Poupot
Karine Reybier-Vuattoux
Emmanuelle Trévisiol
Click here to consult the funders
H2020-MSCA-ITN-2019 EJD 860322 CCIMC: Coordination Chemistry Inspires Molecular Catalysis
Deputy Coordinator : Anne-Marie Caminade 2020-2024.
ARC Foundation for Cancer Research
PhD Supervisor: Manuel S. Rodriguez
Beneficiary : Maria Gonzalez Santamarta (2021-2022)
Marie Slodowska Curie Actions UbiCODE: European training network to decipher the Ubiquitin Code (GA 765445)
Coordinators: Manuel S. Rodriguez, Rosa Barrio (Spain) (2018-2022)
Occitanie Region:
Support to laboratory innovation efforts – UbiPièges
Coordinator: Manuel S. Rodriguez (2019-2022)
Occitanie Region: Reinforcement of European Research projects in collaboration with companies
Coordinator: Manuel S. Rodriguez (2019-2021)
Creation of the China France Joint laboratory for healthcare theranostics (LCC, Donghua University, Shanghai).
French Coordinators Jean-Pierre Majoral and Serge Mignani
Chinese Coordinator Prof X. Shi.
Euronanomed III project: Nanomedicine for glioblastoma therapy / acronyme NANOGLIO.
French Coordinator: Jean Pierre Majoral
Scientific Partner: Anne-Marie Caminade 2019-2022.
MSCA IF EUREKA (Marie Slodowska-Curie Action) : Multifunctional dendrimers as vectors of therapeutic siRNA.
French coordinator: Anne-Marie Caminade 2020-2022.
Programme PRC 2019 CNRS-NSCF (France-China): Dendrimers against triple negative breast cancer.
French coordinator: Anne-Marie Caminade, co-coordinators: Serge Mignani, Jean Pierre Majoral 2019-2021.
Programme TOUBKAL (Franco-Marocain) : L'oxyde de graphène et les nanotubes de carbone fonctionnalisés par des dendrons et dendrimères phosphorés pour des applications en oncologie.
French coordinator: Anne-Marie Caminade 2019-2022.
Moroccan coordinator: Nabil El Brahmi
Contrat Agro Innovation International ENCAPS: Encapsulation and release of active substances by dendrimers.
Anne-Marie Caminade 2019.
Programme de soutien à la recherche SIIRI (Québec, France, Espagne) : Nanomatériaux dendritiques comme vecteurs non-viraux pour la livraison de médicaments et de gènes contre le cancer du sein.
French partners: Anne-Marie Caminade and Jean-Pierre Majoral 2018-2020.
ANR 2017 PRC CE9 SLOW2 : Stereo Laser Writing On Water
Coordinator: Anne-Marie Caminade 2017-2022.
GDR CNRS : Phosphore
WP3 leader « Molécules bioactives et applications » : Anne-Marie Caminade 2017-2021.
China Scholarship Council project: Design and properties of biocompatible phosphorus dendrimers to tackle cancers.
French coordinator: Jean Pierre Majoral 2016-2019
Programme COFECUB CAPES (franco-brésilien) : Développement de nanovecteurs pour le traitement de pathologies du système nerveux central.
French coordinator: Muriel Blanzat (Toulouse)
Partner: Cédric-Olivier Turrin 2016-2018.
Projet VML : Nouveaux dendrimères polypharmacophoriques pour une stratégie thérapeutique duale innovante contre la maladie de Gaucher.
Coordinator: Yves Génisson (Toulouse)
Partner: Cédric-Olivier Turrin 2016-2018.
CEFIPRA (France-India) : Préparation de dendrimères phosphorés originaux pour lutter contre la tuberculose pulmonaire.
French coordinator: Anne-Marie Caminade, co-coordinators: Serge Mignani, Jean Pierre Majoral 2015-2019.
Réseau GDRI HC3A : Hetero-elements and Coordination Chemistry: from the Concept to Applications.
Coordinator: Montserat Gomez (Toulouse).
Team leader: Anne-Marie Caminade 2015-2022.
ANR PRTS TREE-DRUG: Development of a drug-candidate: a phosphorus-based dendrimer with anti-inflammatory and immuno-modulatory properties.
Coordinator: Rémy Poupot (Toulouse)
Partner: Cédric-Olivier Turrin 2014-2017.
Réseau Marie Curie Actions People International Research Staff Exchange Scheme (PIRSES): NANOGEN EU –Belarus-Russia Network in Nanomaterials-Driven Anti-Cancer gene therapy.
French coordinator : Jean Pierre Majoral 2014-2016
Réseau COST CM1302 SIPs: Smart Inorganic Polymers.
Coordinator: Evamarie Hey-Hawkins (Germany)
Leader Working group 2: Anne-Marie Caminade 2013-2017
China Schorlarship Council project: Design, synthesis and characterization of new organic semi-conductors for photovoltaics.
Thesis supervisor : Kathleen Moineau-Chane Ching 2013-2016
IDEX Université de Toulouse Programme « Nouveaux Entrants » Aurélien Hameau 2013
FRM Chimie pour la Médecine : Recherche du/des récepteur(s) spécifique(s) d'un dendrimère phosphoré, candidat-médicament immuno-modulateur.
Coordinator: Anne-Marie Caminade 2011-2015
ANR Blanc COPPERTREE : Traitement antibiofilm de surface par dépôt multicouches de dendrimères et de nanoparticules de cuivre.
Coordinator: Cédric-Olivier Turrin 2011-2015.
CONACyT Scholarship : Photovoltaïque organique : étude de la morphologie de films minces ; conception, synthèse et étude de petites molécules organiques.
Thesis supervisor: Kathleen Moineau-Chane Ching 2011-2015
Contrat COMUE-Région : Photovoltaique Organique : étude des intéractions electroniques aux interfaces des hétérojonctions organiques.
Thesis supervisor: Kathleen Moineau-Chane Ching 2011-2015
ANR Blanc Click-unclick : Assemblage/désassemblage de systèmes prodrogue innovants grâce à une stratégie de chimie Click-Unclick.
Coordinator: Oleg Melnyk (Lille)
Partner: Anne-Marie Caminade 2011-2014
ANR RPIB 2011 DENDRI'MS : Traitement de la Sclérose en Plaques par un dendrimère phosphoré immuno-modulateur.
Coordinator: Rémy Poupot (Toulouse)
Partner: Anne-Marie Caminade 2011-2014
CE FP7 SUDOE Interreg IVB, SOE2/P1/E341 CliNK : Nouveaux protocoles de l'immunothérapie : Production de cellules NK activées pour une utilisation clinique.
Coordinator: Alberto Anel (Espagne)
Team leader: Anne-Marie Caminade 2011-2013
GDR Electronique Organique N° 3368.
Coordinator: Lionel Hirsch (Bordeaux)
Steering committee member: Kathleen Moineau-Chane Ching 2010-2018
ANR Blanche Internationale Franco-Allemande DENDSWITCH : Dendrimères modifiables par stimulation. Vers des catalyseurs adaptables.
French coordinator: Anne-Marie Caminade (Evamarie Hey-Hawkins côté Allemand) 2010-2013
ANR Emergence INNO-THER-RA : Les dendrimères phosphorés : Molécules innovantes pour le traitement de la Polyarthrite Rhumatoïde.
Coordinator: Rémy Poupot (Toulouse)
Partner: Anne-Marie Caminade 2010-2013
EuroNanomed European Innovative RTD project proposals in Nanomedicine DENPEPT HIV: Peptide-associated dendrimers in dendritic cells for the development of new nano-HIV vaccines.
Coordinator: Maria Angeles Munoz Fernandez (Espagne)
French coordinator: Jean Pierre Majoral 2010-2012
Accord Institut Inanotech (Rabat Morocco) – LCC.
Coordinator: Jean Pierre Majoral 2009-2014
Réseau COST TD0802 Biodendrimers: Biomedical applications of dendrimers.
Coordinator: Barbara Klajnert (Pologne)
Jean-Pierre Majoral (MC) Anne-Marie Caminade (MC Substitute) 2009-2013
ANR Blanche Internationale Franco-Allemande GLOBUCAT : Environmental friendly homogeneous and heterogeneous catalysis.
French coordinator: Jean Pierre Majoral (Oliver Reiser Germany) 2009-2012
Réseau COST CM0802 PhoSciNet: Phosphorus Science Network.
Coordinator: Evamarie Hey-Hawkins (Germany)
Vice-leader Working Group 4: Anne-Marie Caminade 2008-2012.
Réseau LIA LCMMF : Laboratoire de Chimie Moléculaire Marocco-Français.
Coordinator: Jean-Jacques Bonnet (Toulouse)
Team leader: Anne-Marie Caminade 2008-20155
ANR Physique et Chimie du Vivant PCV BIODENDRIDOT : Fluorophores dendritiques à 2 photons pour l'imagerie moléculaire, sub-cellulaire et cellulaire et chez l'animal vivant.
Coordinator: Anne-Marie Caminade 2007-2010
Commission Européenne–CNRS : Projet OLLA (Organic LED's for lighting and ICT applications).
Coordinator: Philips Electronics
De la préparation de complexes du Cu(I) luminescents à l'auto assemblage de systèmes supramoléculaires complexes.
Thesis supervisor: Béatrice Delavaux-Nicot 2005-2008.
Réseau LEA LTPMM : Laboratoire Trans-Pyrénéen : de la Molécule aux Matériaux.
Coordinator: Antoine Baceiredo (Toulouse)
Team leader: Anne-Marie Caminade 2006-2013
Contrat IFP (Institut Français du Pétrole)
Anne-Marie Caminade 2005-2008