Introduction
The library offers to the scientific community books, periodicals, series, reference works that can be borrowed or consulted on site, as well as electronic resources in the form of servers, editorial platforms and databases.
The disciplinary focuses on coordination chemistry (synthesis, characterization, reactivity), and in connection with the evolutionary trends of the LCC's research, extends to physical chemistry and biological chemistry.
The collection is intended for a public of research and postgraduate level.
Contact:
Library (CRD)
Laboratoire de Chimie de Coordination du CNRS
BP 44099
205 route de Narbonne
31077 Toulouse Cedex 4
France
Fax : (+33) 5 61 55 30 03
Marie-Hélène Gulli (responsable)
Mail : marie-helene.gulli(at)lcc-toulouse.fr
Tel. (+33)5.61.33.32.17 ou (+33)5.61.33.31.40 Responsable centre de ressources documentaires
GULLI Marie-Hélène
Email:marie-helene.gulli(at)lcc-toulouse.fr
Téléphone:05.61.33.32.17
Equipments
computer area: 3 PC in self-service
reproduction area: 1 photocopier-scanner
reading room: 1 video-conference system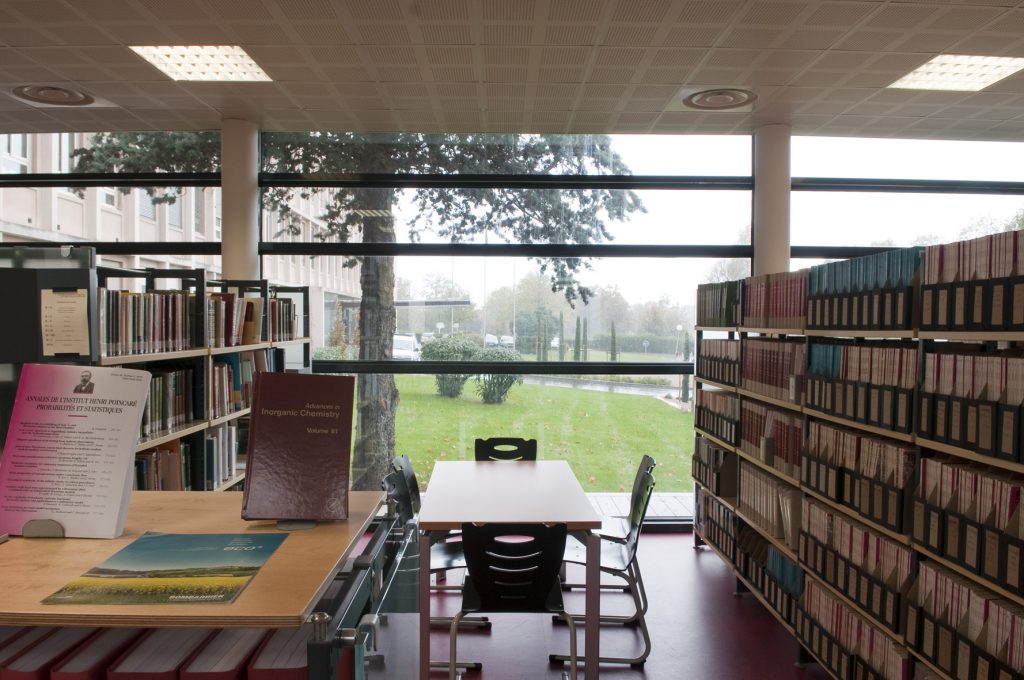 Services
Management of the documentary fund: provision of collections and management of acquisitions
Electronic access management: technical monitoring of access to servers and portals for electronic journals and bibliographic databases
Providing documents (PEB): document search and obtaining any document not available locally (intranet access)
Management and development of the LCC's work: monitoring of the Hal-LCC collection, bibliometric and statistical studies
Advice, information, communication: individualized assistance and support for the use of tools
Opening hours and conditions of access
For LCC staff: unlimited access, possibility of borrowing books, consultation of journals on the site, photocopies.
For outsiders (students, researchers, library and documentation professionals):open 9-11.30 a.m.; 1-5 p.m., otherwise by appointment.On-site consultation, photocopies, help with bibliographic research.